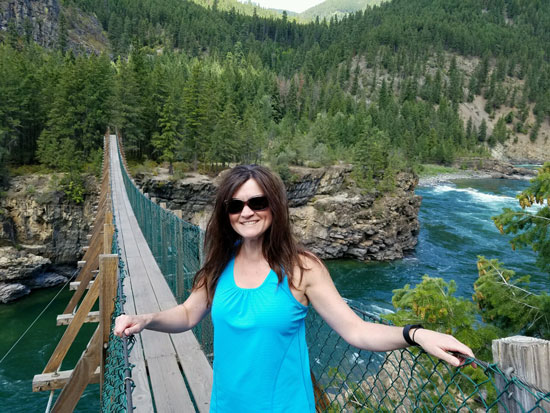 Tonia Shafer, PTA
Tonia was born and raised in North Dakota and relocated to Montana in 1998 and joined the Orthopedic Rehab team as a Physical Therapy Aide in 2008. In 2012, she returned to college and graduated from Flathead Valley Community College in 2013 with her Associates of Applied Science in Physical Therapy.
"When you are passionate about what you do, people notice. If you love what you do, don't be afraid to put it out there!"
The greatest joy of therapy is helping people after they have experienced some kind of injury or accident, and take away the stress of those experiences and focus on making rehab more enjoyable.
Tonia believes if you are passionate about what you do, you will have a positive effect on your patient's outcome. In her free time, she loves spending time with her family, singing, hiking, fishing, and being out in the great outdoors.