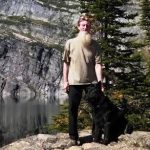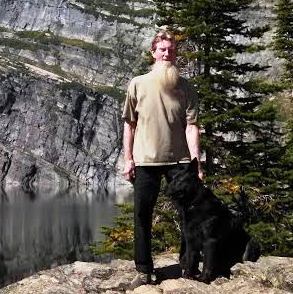 I set a goal for myself this past summer to hike to Leigh Lake near Libby, MT where we spend our summers. This is considered to be a difficult hike of 3 miles uphill.

I had spent the previous 5 months going to over 8 different doctors multiple times, trying to find out what was causing a terrible pain in my hip and backside. I even had a surgery to remove some of the metal bracing in my back because one specialist thought this was the problem, but to no avail. I left for Libby in May and through a friend, met Tim Whalen. I took him my doctors reports and xrays. Tim knew of my goals and was not too sure of them happening but gave me some exercises to ease my pain. He told me if I was diligent that I would see some results, so I begin the routine. After 2-3 weeks I started to see results and felt better than I had in over a year. After a couple of months on Tim's regiment, I was able to surprise him with a picture of me and my dog at Leigh Lake. I had accomplished my goal!

I would recommend starting with Tim or if you are not in the area find someone in the same field. Give this process a genuine effort before seeking surgeons for operations. I continue my routine that Tim created for me and my pain has dimenished tremendously and I can live a more active lifestyle. Thank you, Tim for helping me through this journey. "
more...