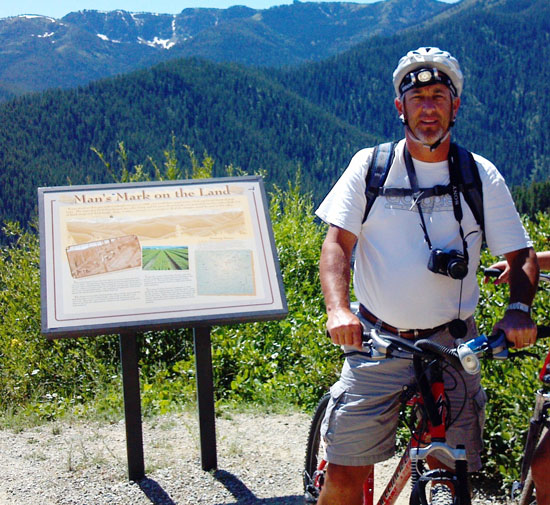 Keith Ori, BS PT
Orthopedic Rehab was opened in 1986 and has grown to a 7 clinic physical therapy business, with offices in Kalispell, Whitefish, Columbia Falls, Dillon, Bigfork and Libby. Keith and his business partner, Patrick Gulick, PT opened the first Spine and Aquatic Center in Kalispell in 2009 in addition to four other clinical sites. As Founder and Chief Executive Officer of Orthopedic Rehab Inc. Keith has been at the forefront of developing current protocols for this region that have effectively rehabilitated thousands of clients over the past 30 years.
Keith is also a consultant with HydroWorx International which is a company that has developed the aquatic pool with a treadmill that they currently own in their Spine and Aquatic Center. Keith has had several articles published regarding the development of a successful business model using aquatic therapy and has presented several times at Combined Section Meetings of the American Physical Therapy Association and the APTA's Private Practice Section and the National Rural Heath Association.
Keith and his staff has developed Orthopedic Rehab as a clinical instruction site for the University of Montana and Flathead Valley Community College physical therapy assistant programs, along with many other colleges and universities around the nation.
Keith's experience and knowledge in orthopedic rehabilitation and their development of physical therapy clinics has allowed Orthopedic Rehab to invest in some of the best physical therapists in the region to further develop and establish their clinics as the foremost authority in orthopedic care.
Keith has been involved in his community for the past 30+ years including 36 years of officiating high school and college basketball in Montana. He has worked closely with coaches, athletic trainers, and physicians, over the past 30 years in developing a free sports injury recognition clinic which allows athletes to visit with orthopedic medical professionals about their injury in order to expedite their return to activities. Keith is a charter member and past president of the Kalispell Daybreak Rotary Club and is a currently board member of the Flathead Valley Sports Medicine Foundation, amongst other professional clubs and organizations. Keith is also a member of the FVCC advisory staff and assisted in the origin and development of their physical therapy assistant program.
Keith lives, plays and works in the Flathead Valley, with his wife Susan and has three grown children and spouses. Keith is most proud of his caring and knowledgeable staff as well as his daughter Alena Ori, DPT who recently joined their Kalispell clinic as a physical therapist.