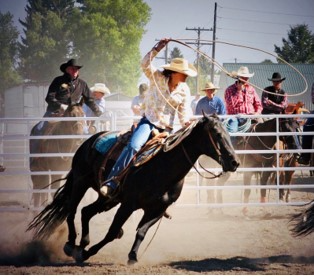 Ellen Ward, PTA
Ellen is passionate about helping people in her community get back to the activities they love after recovering from injury or surgery. She is proud to serve Southwest Montana with direct, personalized care. Ellen's experience growing up on a Montana ranch gives her insight into the unique ways rural living is physically demanding on her patients' bodies.
Ellen holds a BS in Business Administration from UMW and graduated with an AAS Physical Therapist Assistant degree in 2021 from WCC in Bellingham, WA. She graduated with honors from both schools and was the recipient of the Pendergast Lauckhardt PT Award from the WCC Foundation.
Ellen is a Dillon, MT native. She and her husband, John, along with their two daughters enjoy living in Big Sky Country – as well as all the activities the area has to offer. When they aren't riding horses and roping together, you might find them hiking, camping or snowboarding.
Ellen Ward