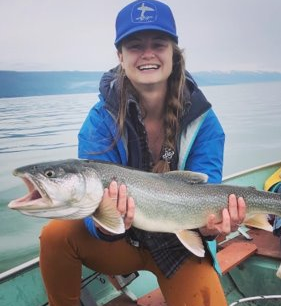 Shelby Erdahl, PT, DPT, CSCS
Shelby was born and raised in Bozeman, Montana. She attended Idaho State University where she received a degree in Exercise Science while competing for the track and field team. She then went on to earn her Doctorate in Physical Therapy from the University of Montana in 2019. Shelby also holds a Strength and Conditioning Specialist Certification through the National Strength and Conditioning Association and is trained in Women's Health Physical Therapy for the treatment of pelvic floor dysfunction.
A lifelong competitive and recreational athlete, Shelby developed an early appreciation for the importance physical rehabilitation. Her passion for physical therapy rests in the reward of helping people return to whatever type of activity they love, using a combination of strengthening and manual techniques to get them back on the trail, river, and slopes.
Shelby has experienced a variety of physical therapy settings and has even practiced internationally. Her areas of focus include orthopedic and post-surgical rehabilitation with a treatment approach centered in biomechanics, and the treatment of pelvic floor dysfunction in women, including incontinence, pelvic pain and pre- and post-partum care. When she is not in the clinic, you can find her fishing on a river, hiking, or seeking beautiful views in the Flathead area!
Shelby Erdahl